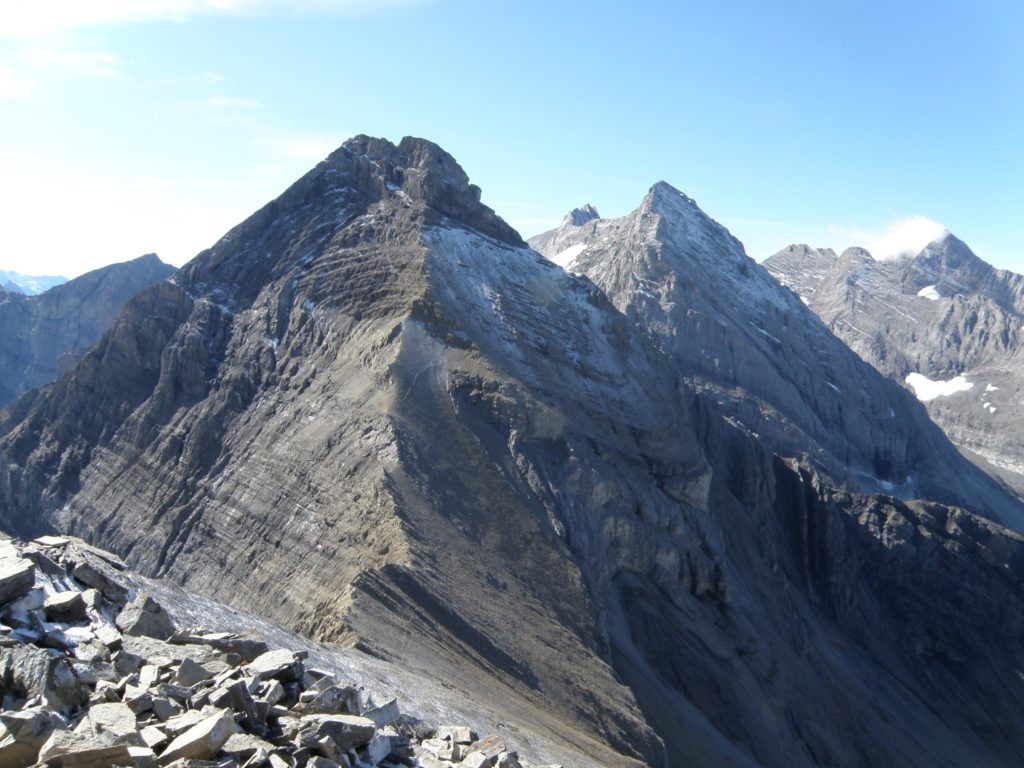 Scramble with Kevin on Friday Sept 4.  8 hour RT – Mainly sidehilling and scree slog on bad rock – glad it was partly frozen together.  I can see why this trip is rated so low – "Only for diehard rockies scree fans" was a favorite quote from the trip reports – partly offset by good views.   Three hours to Cegnefs and then another hour and 45 to Murray.  Went in by ski trail and old road on RH side of creek and crossed over.  Went out by old road on south side and Transalta dam and road.  Okay – slightly longer and not necessary as long as creek is low enough to cross.
Snow and frozen rain/hail on upper 1000 ft.
Good talk with Colin J. on hike in. (eighth guy to do the 11,000 footers)
Pictures are here
Will add Kevin's pics later.