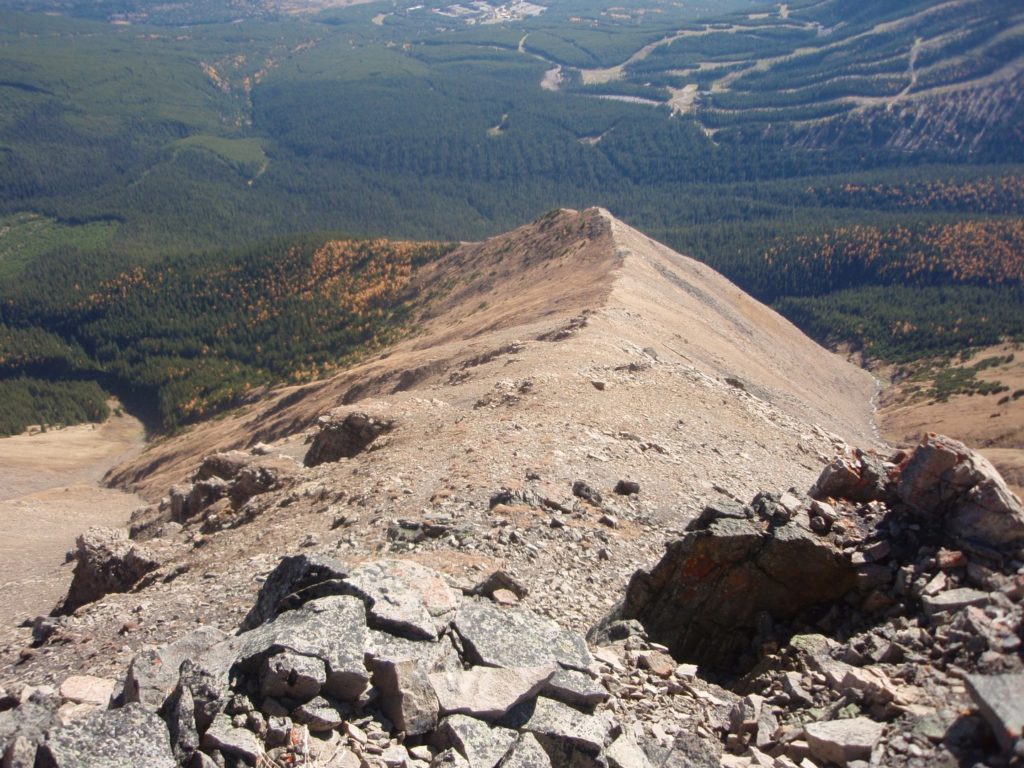 Trip with Kevin P and Dave S.  This was a plan B or C as we decided not to cross the river for Skogan and we were looking for something that we all had not done given the time, etc.  We drove to Nakiska and walked the service road around the right side of the ski area until the last switch before going back left to the midstation building. Instead we followed a old logging road to the right which goes over the drainage/creek which is the ski area boundary.  There are two bridges here and we followed the road around right and down a bit.  There is a trail that goes off the left and up the West Fisera ridge which we noted for the way back as I had skied up this way before.  Fisera Ridge AT ski Trip report
(Note there is another ridge closer to the ski area boundary which has thick trees on it which I call East Fisera ridge)we went down the road a bit but decided to strike out on a game trail and with very little bushwcking we followed game trails West to open steep grassy areas on the left side of the East ridge of Colembolla which faces the highway.  We followed the ridge up with only a couple of easy scramble moves on the odd rockband. One golden Eagle floating around and warm sunny calm weather.  Beautiful views in all directions at the top as this is a high mountain and well placed.  We went down the south ridge to a col and then up to several rock bands.  Down along left side to weakness and up to a scree bench which lead to a second rock band.  Down along left side to weakness which lead to a ramp which we followed back right up to ridge and up a weakness to the summit.  We then followed the ridge to the subsidiary summit and then down to the col with Allan.   We went down into Marmot bowl and up a trail to top of the ridge(west Fisera ridge?) where the weather instruments were.  The summer hiking trail comes out here but we missed it and we bushwacked over to the East Fisera ridge and then bushwacked our way down in thicker trees and deadfall to the two bridges and out to ski area.  It all looks different than in the winter.  I now think we had skied up the trail on the west ridge and then down between the two ridges.   A leisurely 8 hr RT with breaks, etc.
Pictures at Colembolla.  Full screen slideshow works best.