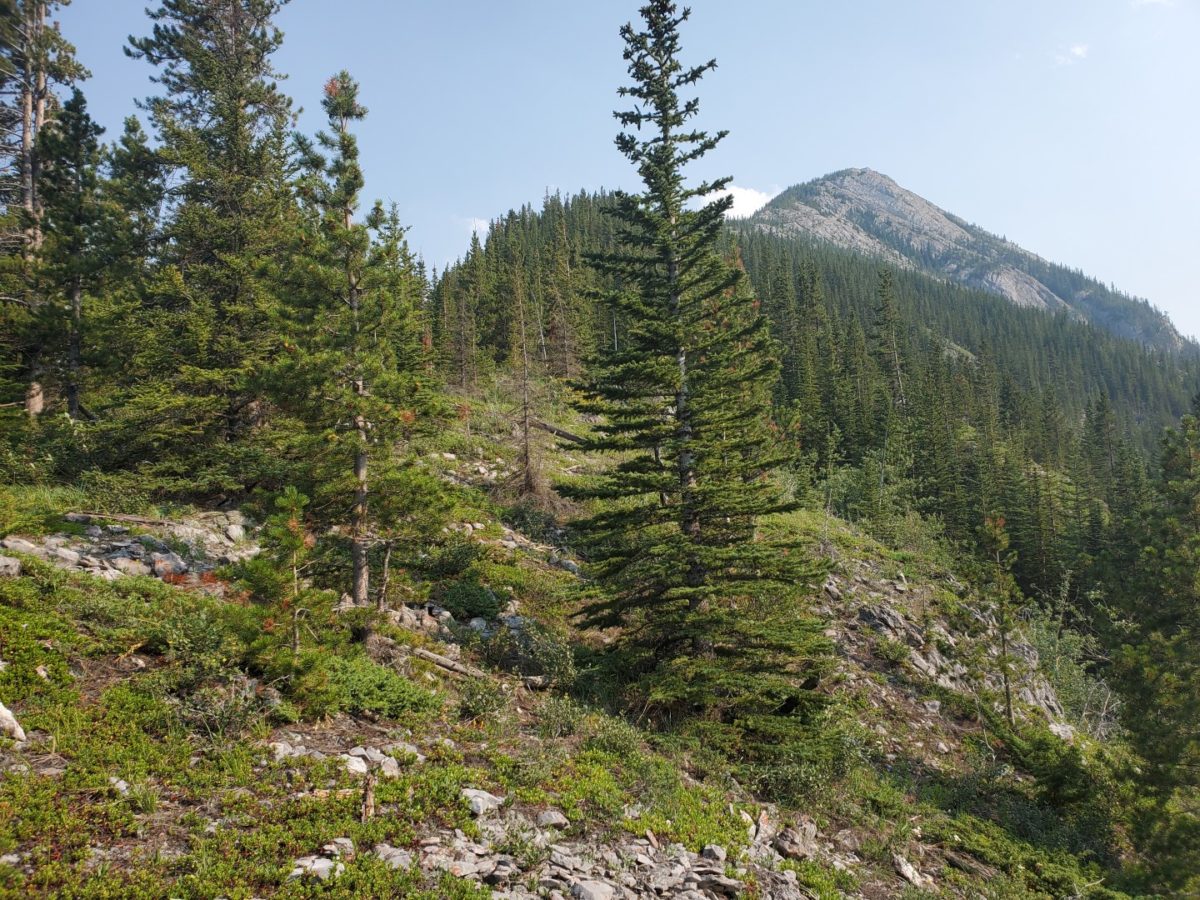 Spoon Needle attempt from Galatea trail. Started too late in day.
Started just before cross 4th bridge. Turned left and followed trail by creek and up into trees.
Some flagging and elk trails but mainly bush wacking on a random track. There is one steep headwall with mossy greasy ledges in the trees that we bypassed on elk trails on the West on a successful trip in Oct. Did 365 m and 4.6 km RT.
Spoon Needle successful trip in Oct