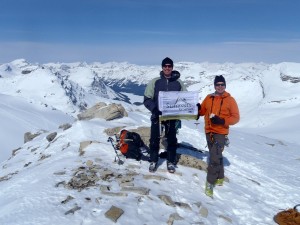 Just got back from California – two weeks eating american sized portions and laying around at sea level and decide to do Rhonda with Kevin and Wietse.  It is about 24 km RT and about 1200 m elev gain.  Went with my Tele gear which worked well.
Kevin is climbing 50 peaks in his 50th year for a great cause which is Dementia.  See Summits for Seniors for more information and Kevin's and Wietse's pics.
Pics at Rhonda  – full screen slideshow best.