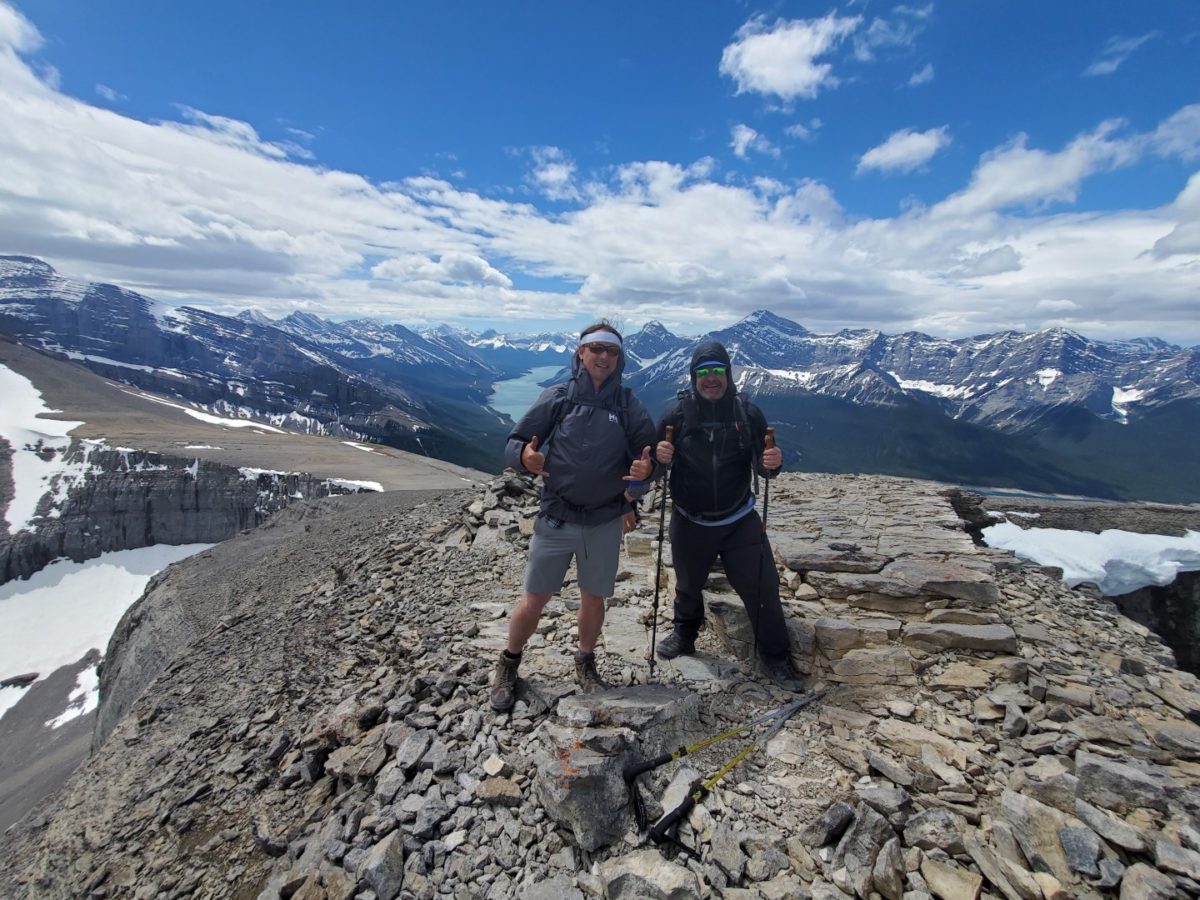 With Kevin K and Stu. Windy day above tree line. They are hiking 8848 vertical meters in June/July to raise money for Endurability which is volunteer activity to help disabled people has access to the mountains. See Rocky Mountain Adaptive
There is not much snow left. About 10 km and 1100 m elev including loss and regain vs 950 m straight gain.
The traverse part of the trail seemed lower and more in the trees than I remembered but worked well with only a few sections of snow. Upper scree has a very good switch backed trail now.