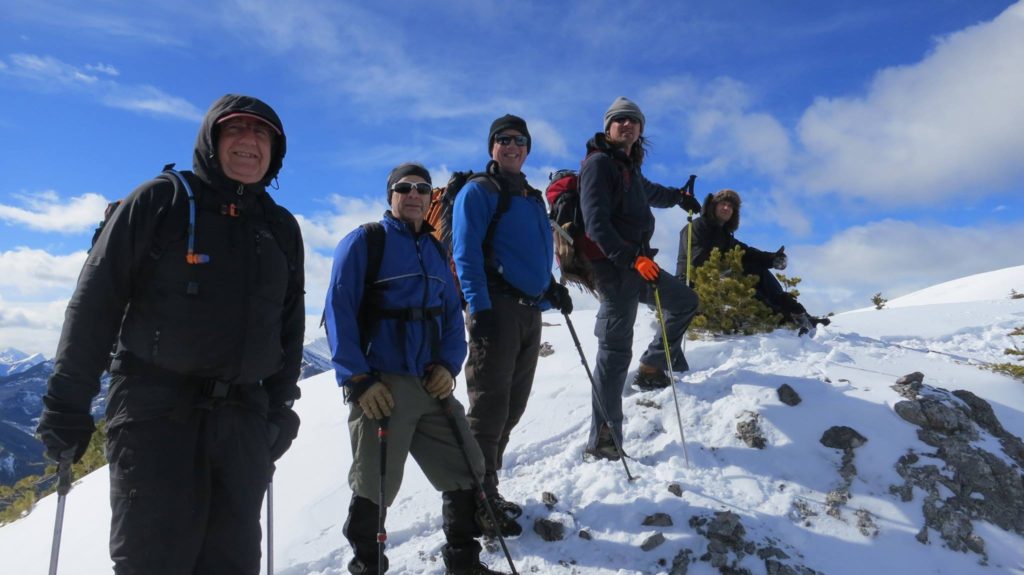 Scramble 5.7 km, 860 m, 5.5 hrs – lots of postholing and time deciding on doing loop.
Similar but easier than doorjamb.  Good trail from Grotto pond park lot and turn right up trail on ridge. Several trail options but want to keep to ridge crest so keep RH of slabs as scree trails to the climbers left are treadmill down tracks.
Some deeper snow. More after first summit. Too much snow on back side so did not do loop around to ridge to East.
Picked the right day weather wise.
Pics  Some Dave's.  thanks.